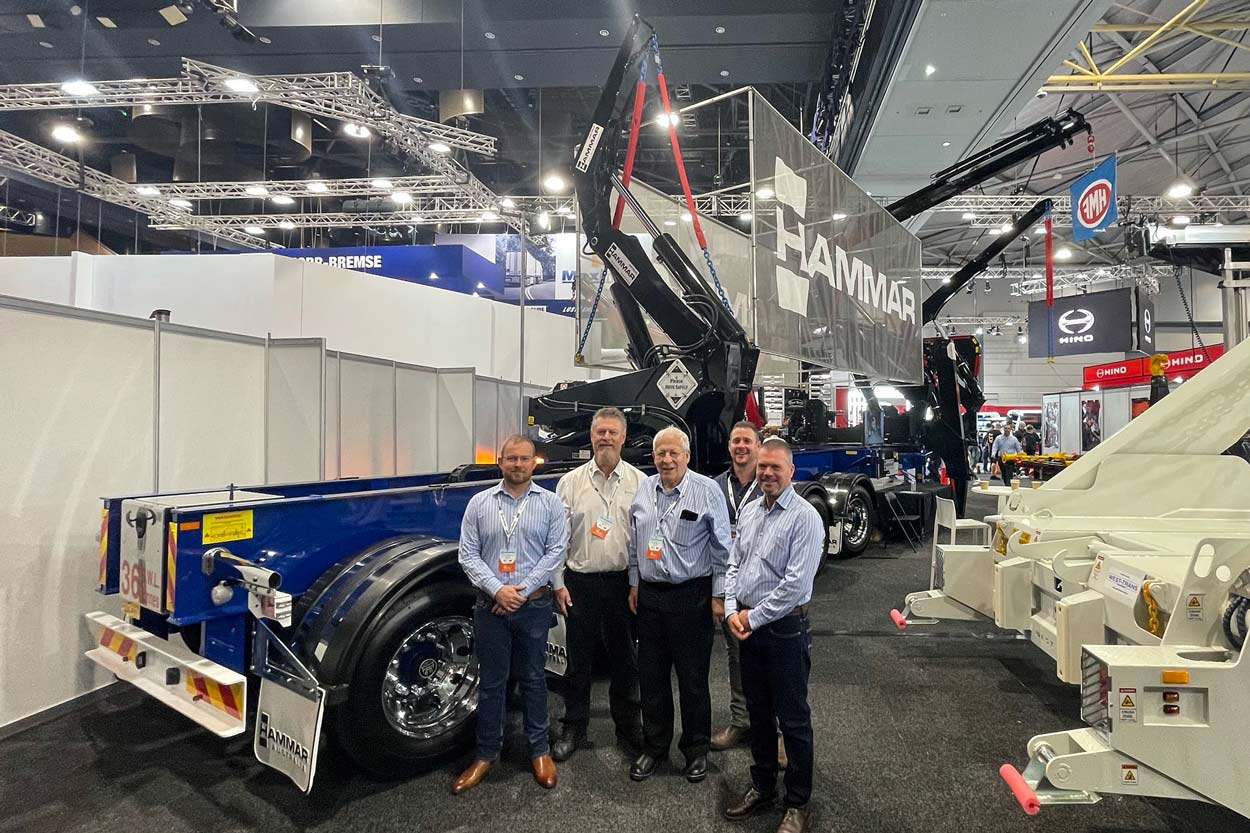 23 May - 23
Hammar at Brisbane Truck Show 2023
From the 18th to the 21st of May, Hammar attended the Brisbane Truck Show 2023, the premiere show for Trucking & Transportation in Australia.

Our showcased products included the Australian split-quad chassis, a groundbreaking design that sets a new standard in terms of payload capacity on Australian roads, offering a significant advantage to operators. The Hammar 110 MegaReach 2.0, the high-performance model with its extendable top arms was shown together with the top-seller, the Hammar 195, garnering significant attention from visitors. All resulting in a highly successful exhibition.

Founder and visionary for Hammar, Bengt-Olof Hammar attended the show with the Australian team, providing a great opportunity for attendees to meet with one of the main driving forces behind the company.

As we reflect on our success at the Brisbane Truck Show 2023, we eagerly anticipate the next show in 2025, where we will continue to showcase our commitment to excellence, innovation, and customer satisfaction. We look forward to welcoming you at our stand and discussing how Hammar can meet your container-handling needs!