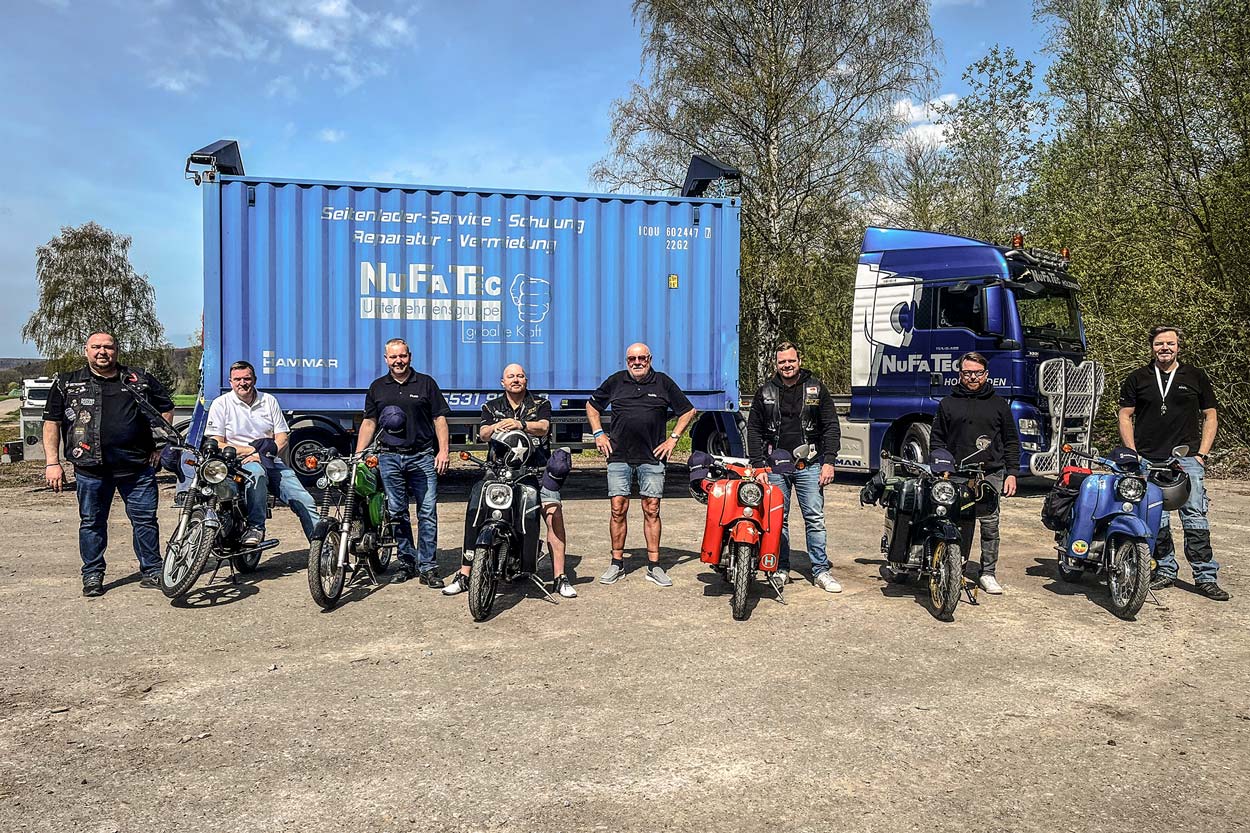 11 May - 23
Supporting Heinser Fittschen driving for charity
At Hammar, we believe in making dreams come true. That's why we are proud to support Heinser Fittschen, a German group of nine childhood friends who are fulfilling their dream of driving vintage mopeds from Holzminden in Germany to Barcelona in Spain. Stefan Mehlhorn at Hammar service agent Nufatec Holzminden GmbH is one of the group members driving. At 50 km/h they'll be covering a distance of 2173 km with their 40-50 year old mopeds. They're driving for a good cause, with each of the riders donating 0,5 EUR per kilometer driven. Throughout the journey they are gathering donations for charity, with a focus on supporting hospitalized children and the elderly.

Their ride starts next week on May 17th and we will follow them along the voyage. We are excited to support their cause and encourage you to follow their adventures with us on their Facebook or Instagram page: https://www.facebook.com/heinserfittschen / https://www.instagram.com/heinserfittschen/

Together, let's make dreams come true and support good causes!