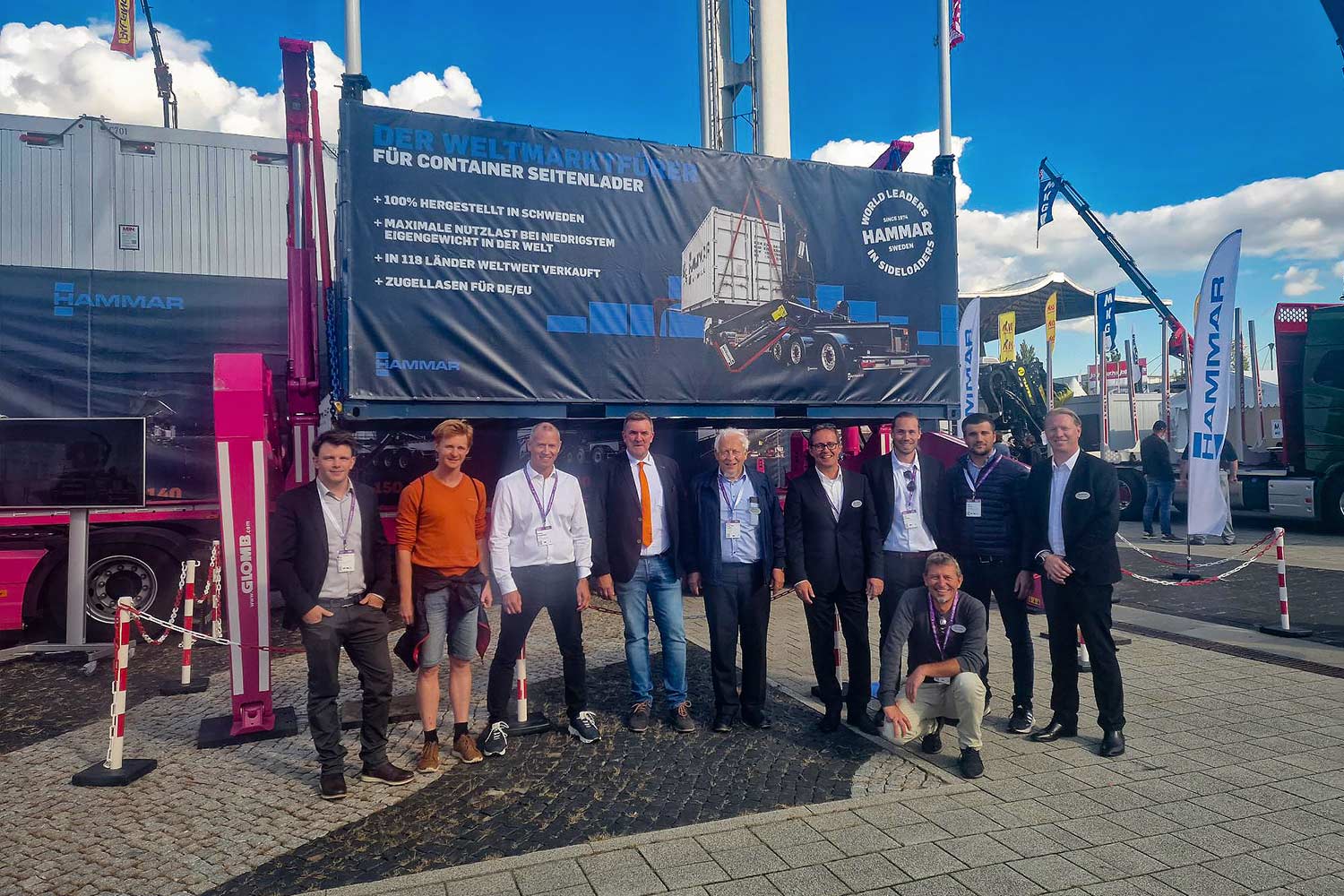 26 Sep - 22
Hammar at IAA Transportation 2022
19th - 25th September Hammar attended IAA Transportation 2022 in Hannover, Germany, the world's largest mobility show. With the show going on a break since 2018, it was great to be back again in Hannover.

At the show, we showcased a brand new Hammar 110 C, bought by the German company GCD Glomb Container Dienst GmbH. The unit is equipped with 36 tonnes SWL (Safe Working Load), telescopic gooseneck chassis with 10'-45' capacity and

The event was attended by most of the Hammar sales staff, including CEO and owner of Hammar, Bengt-Olof Hammar, and Hammar service agent in Germany, NuFaTec Holzminden GmbH.

It has been a fantastic event, with many visitors showing interest and inquiring about Hammar, Sideloaders and the container logistics market. A big thank you to the organizers and all of the amazing visitors!