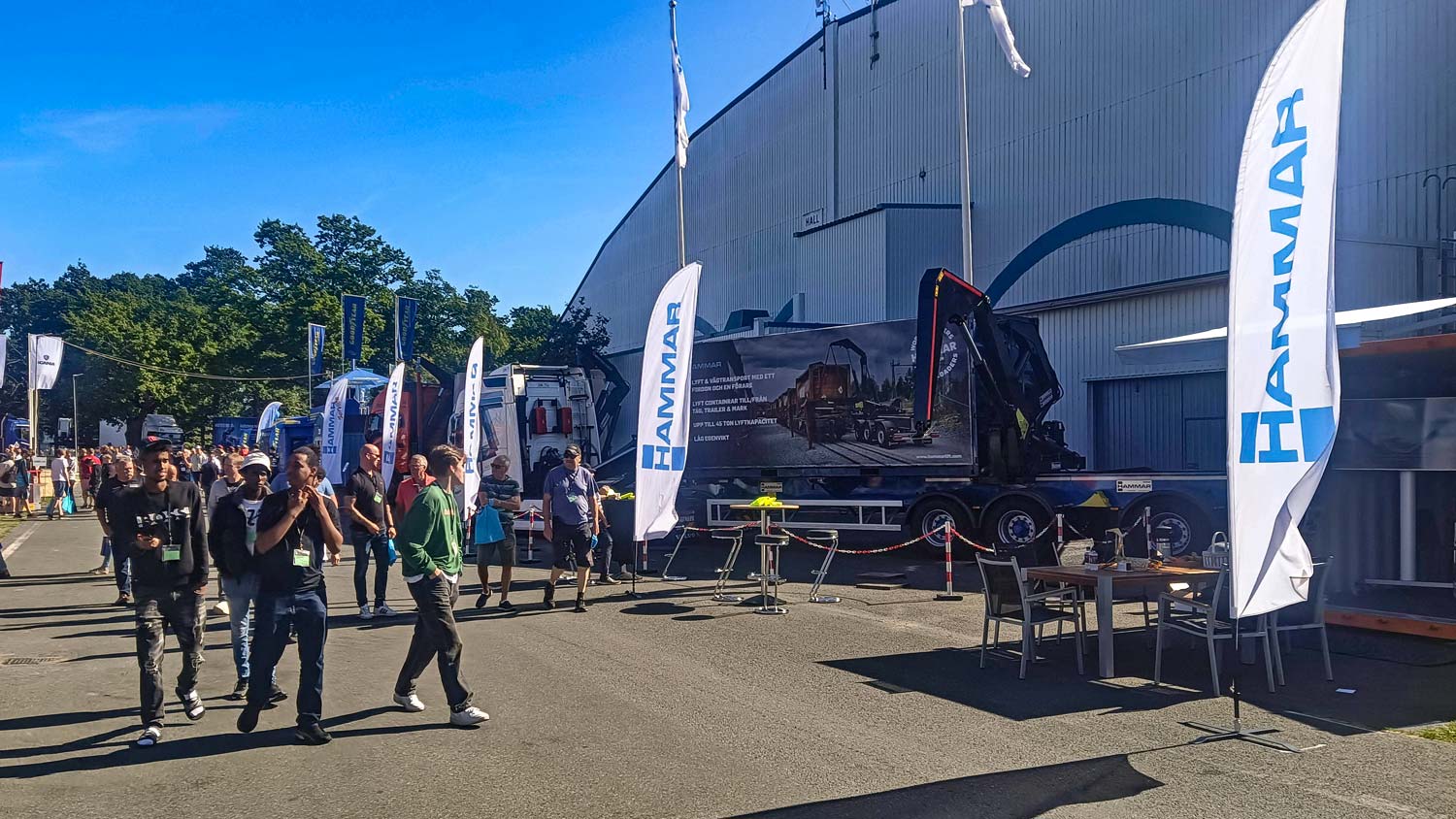 30 Aug - 22
Hammar at Elmia Lastbil 2022
After a 4 year break, Hammar has once again attended Elmia Lastbil in Jönköping, Sweden's largest transport & trucking exhibition. The event was held during 24th-27th August, and the Hammar booth featured two different Sideloaders:

A Hammar 110 S (20'-40') with 36 tonnes Safe Working load, equipped with the new Hammar 110 WideLeg option. The WideLeg option makes the support legs in StepOver mode 0,5m longer, increasing stability and making transfer operations easier.

A truck-mounted Hammar 184 B with 25 tonnes Safe Working load, used for handling concrete elements. The Sideloader is part of a very efficient logistics chain, where concrete elements are transported by trains for long distances, and then picked up/loaded by Sideloaders for delivery on the shorter distances.

We're very happy to be once again be part of this fantastic event. We'd like to thank Berndt Matssons Åkeri and Nordiska Byggelement for letting us showcase their Sideloaders. Big thanks to the organizers of the event, and all of you who visited!