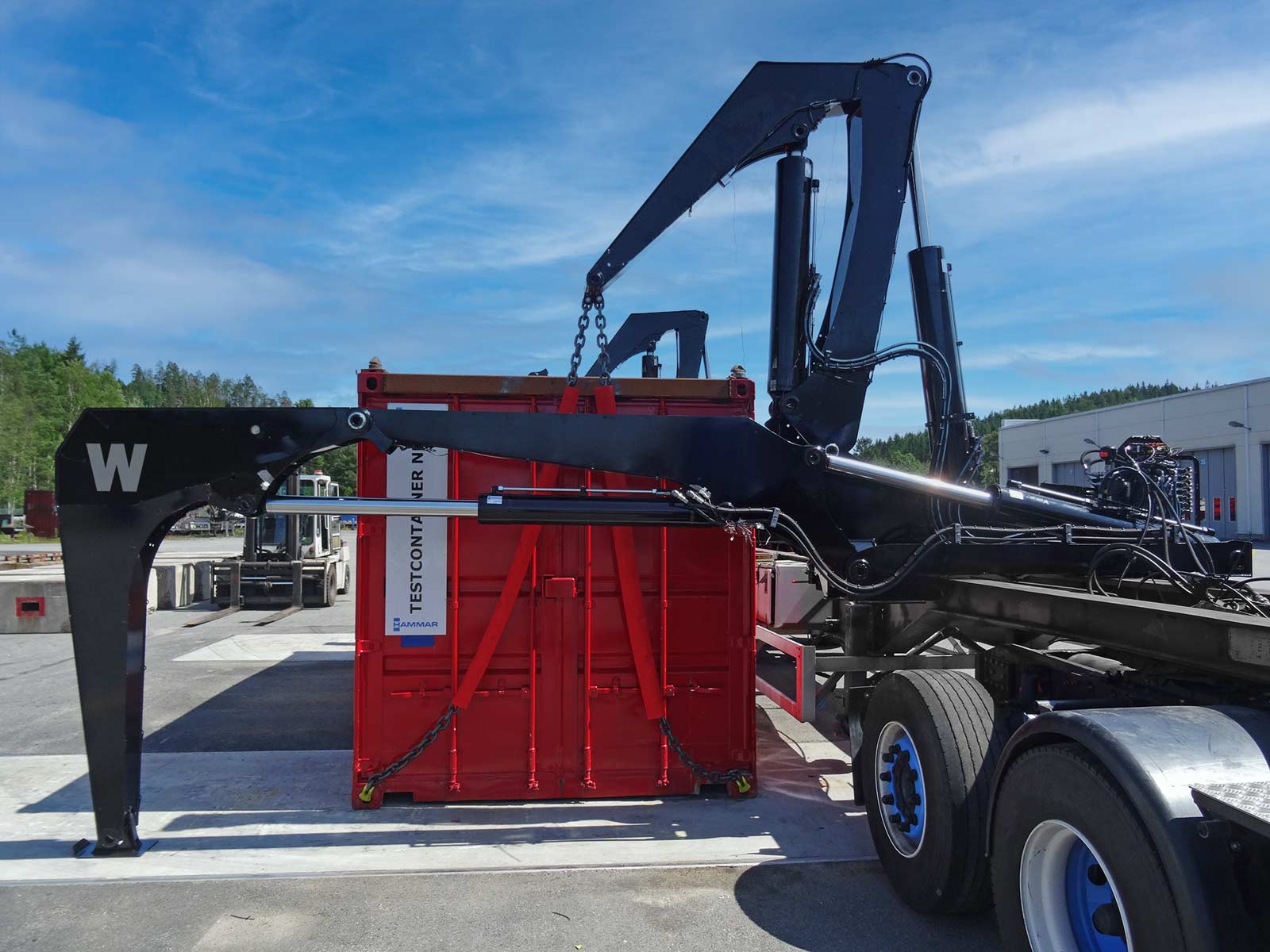 11 Feb - 21
40 tonnes SWL & new WideLeg option for Hammar 110
Two new options are now available for the Hammar 110 model. 40 tonnes SWL (Safe Working Load) for extra heavy duty, and a new support leg option, "WideLeg".

The new heavy duty option allows the Hammar 110 to lift up to 40 tonnes, and is available with both the new WideLeg option and the standard support legs. Reinforcements at vital points have been made on the crane module, with the goal to minimize extra weight and maintaining maximum safety. With 40 tonnes SWL the Hammar 110 is tested with 50 tonnes before delivery.

The new WideLeg option is a new support leg design available to the Hammar 110 model. Very similar in function, the WideLeg option differs by giving an addition 500 mm reach, meaning it will reach approximately 3,65 m meassured from the trailer lifting side. This means it will give even more stability, make transfer operations easier while also allowing you to transfer from rare special wide vehicles.