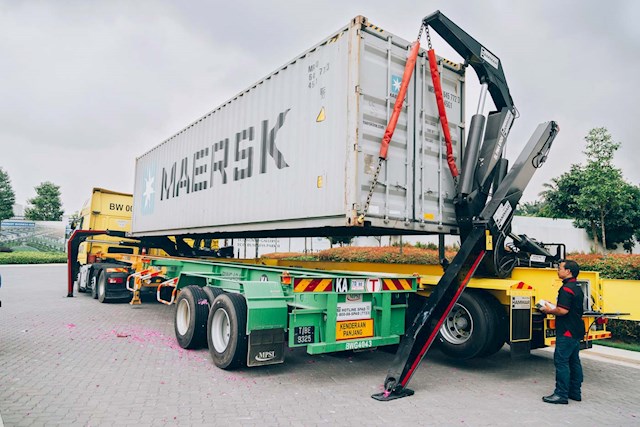 08 May - 19
45 tonnes Hammar 153 model launched in Malaysia
During the weekend Hammar Malaysia celebrated the unveiling of the new 45 tonnes Hammar 153 model, together with customer and the first owner of the model, BW Group. It's the first 45-tonne version of the model and the first time the 153 model is introduced in Malaysia. It's the only Sideloader on the market that has 45 tonnes lifting capacity combined with the Step-Over support leg design.

The 153 is a combination of two different support legs, with a Step-Over support leg in front and the more traditional precision leg in the back. This gives high versatility, combining the excellent transfer capabilities with versatile placement of the support leg. It's the perfect choice for heavy transfering operations. BW Group ordered their 153 also to be able to handle 45' containers, making it one of the few Sideloaders in Malaysia with 45' capacity.

The unveiling has been a big success. A big thank you to BW Group and everyone attending. Hammar will further show the model at Malaysian Commercial Vehicle Expo in June.