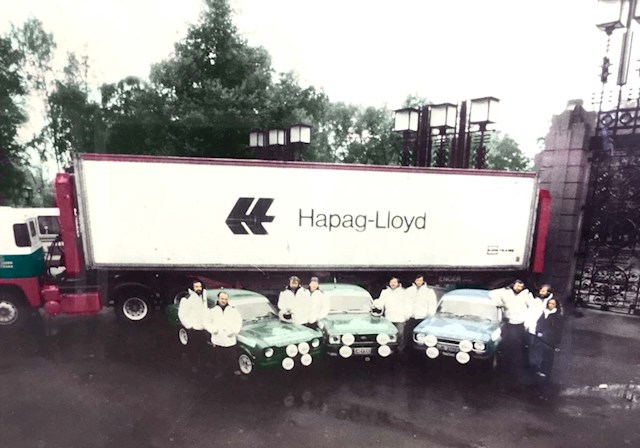 31 Jan - 18
The story of a 41 year old Hammarlift
The Island of Guadeloupe is the home of many Sideloaders. It's also home to one of the oldest Sideloaders in daily operation.

This HAMMAR was manufactured and delivered in 1977 and was the 6th HAMMAR unit ever built. The machine was delivered to Enger Transport in Norway, today the owner of one of, if not the largest, Sideloader fleets in the world. 14 years later it was traded in to HAMMAR in Sweden.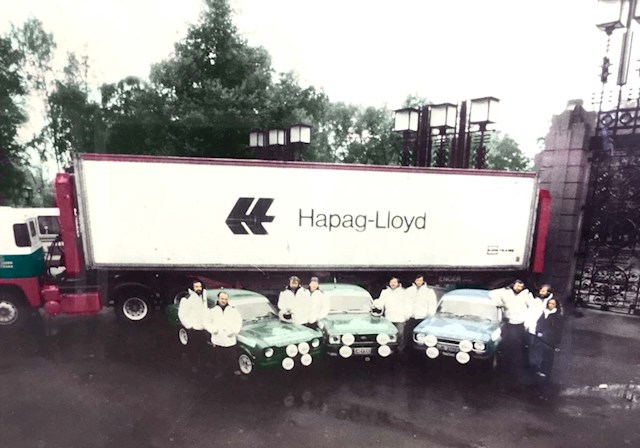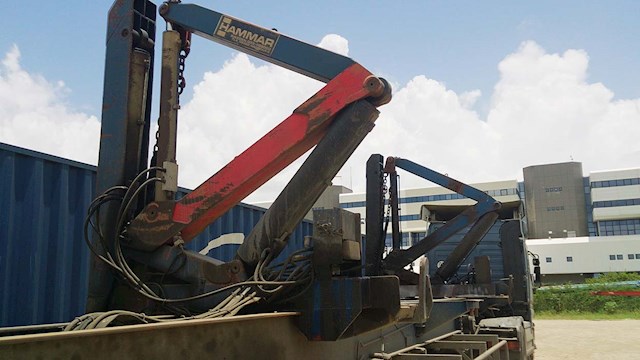 As the single Sideloader in their fleet, the HAMMAR owner had it frequently in use. Good care and assistance from Hammar kept the now 25 year old machine in work for another 13 years. In 2015, after almost 40 years of work, the cranes finally had enough. A pair of used 160 cranes from 1999 was ordered from Hammar. With assistance of HAMMAR service and spare parts the machine was then renovated and replaced with the 160 cranes.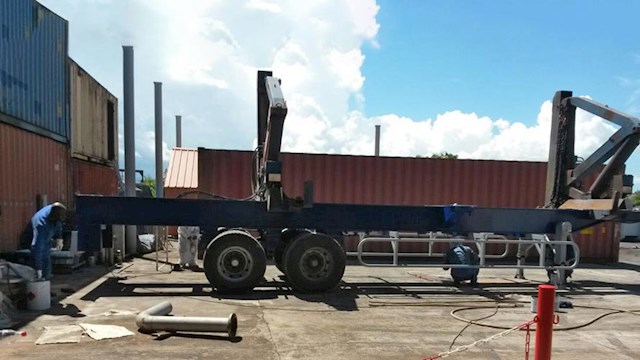 Today the customer is still using the now more than 40 year old trailer with its "new" (17 year old) HAMMAR 160 cranes daily. Thanks to the excellent availability of spare parts for all our models we're sure this HAMMAR will see many more years of use!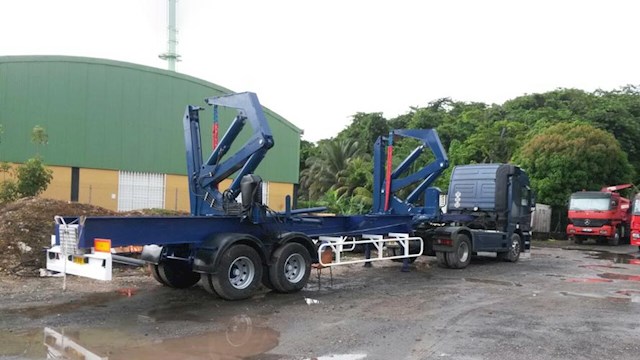 Back to all news