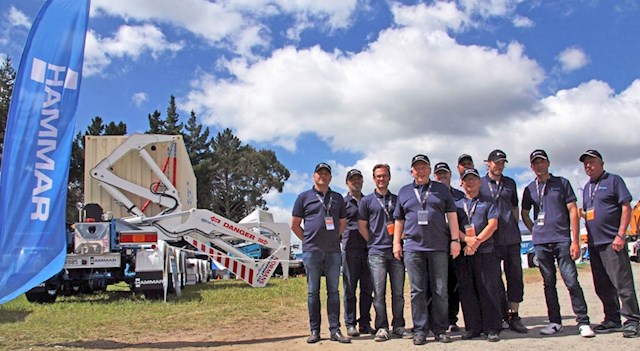 21 Mar - 17
THE Expo 2017
During 2nd to 4th March 2017, Hammar visited THE Expo 2017, in New Zealand, and it's our biggest showing to date. The event featured the reveal of the HAMMAR 110 model, as well as a wide range of other Sideloader models: the HAMMAR 195 S, the HAMMAR 155, the HAMMAR 140 and the HAMMAR 130.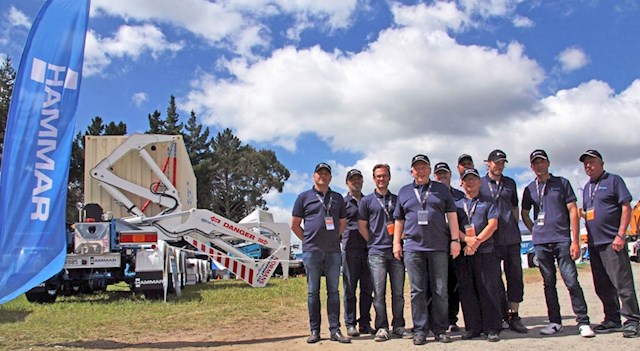 Present at the event was CEO/Owner of Hammar Group, Bengt-Olof Hammar, Director of Hammar New Zealand, Fred Sandberg, Director of Hammar Australia, Peter Levison, Director of Hammar Malaysia, Chris Joon and Operation Manager of Hammar New Zealand, Ian Johnston, as well as some of our great staff from design, production and service. The event was a great success; 4 new orders of the new HAMMAR 110 and a lot more interest was shown. Thanks to TR Group, Norrmans Transport, Hilton Haulage and Geffen Transport for attending the event with us!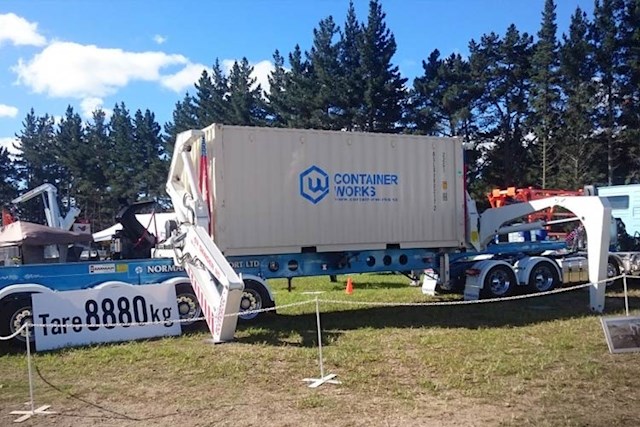 The new low tare weight HAMMAR 110, owned by Norrmans Transport LTD.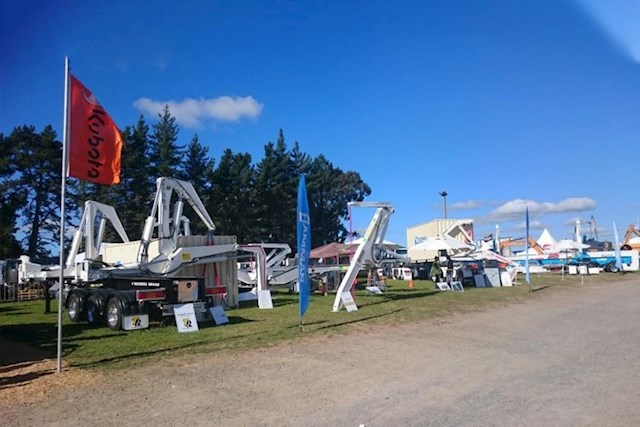 The full area of the Hammar show, almost 800 square meters in total! TR Group's HAMMAR 155 closest to the left.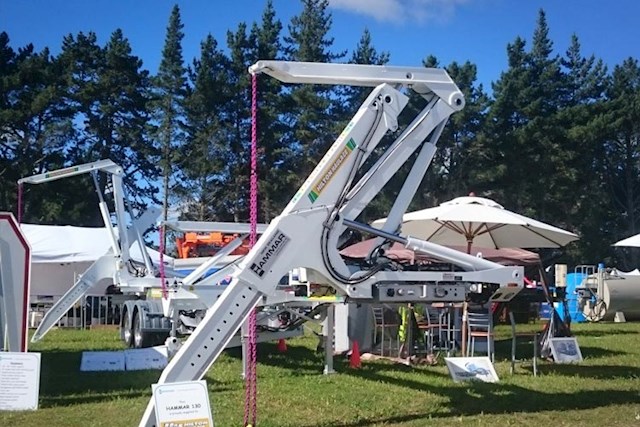 The fast medium/light container handler with 3 cranes; the HAMMAR 130. Owner Hilton Haulage LTD.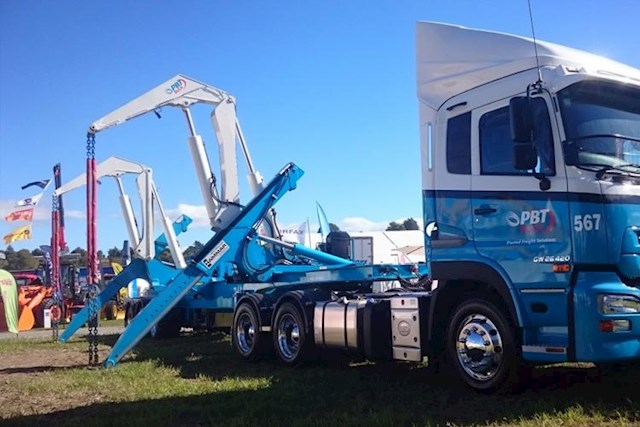 The bestseller, flexible HAMMAR 195, owned by Geffen Transport LTD.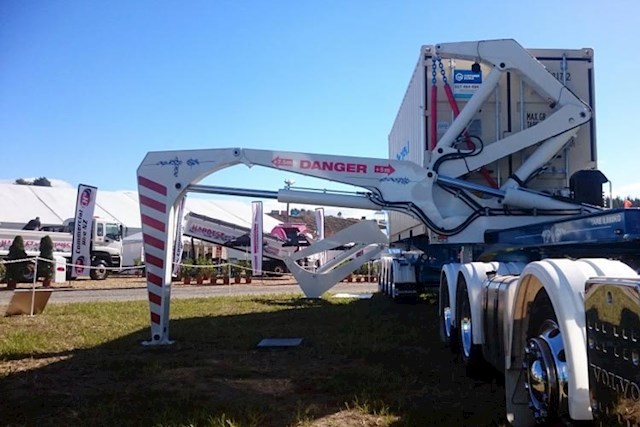 The HAMMAR 110 with 1 support leg in StepOver mode and one in Sledge mode.
Back to all news