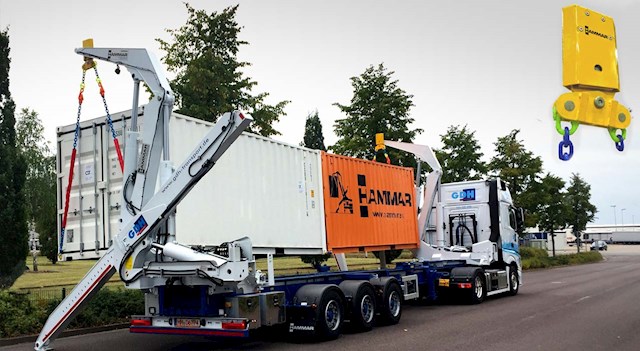 07 Oct - 16
SOLAS weighing system for Hammar Sideloaders
Hammar is happy to announce that our new SOLAS* approved weighing system finally is available to be equipped on our Sideloaders!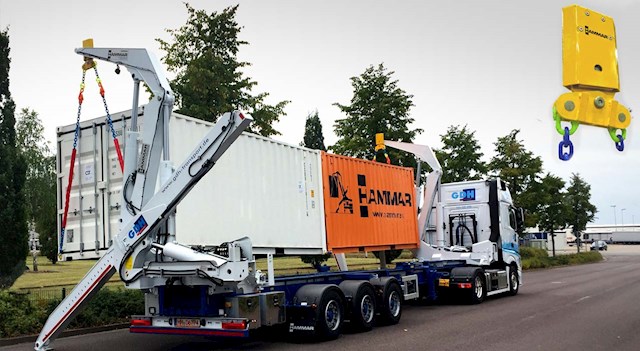 The system is a time-saving and flexible solution for the SOLAS regulations, allowing your cargo to be approved for shipping anywhere and anytime while avoiding extra weighing fees. It includes a scale, a printer, a digital display and a serial port, as standard. The serial port gives you the possibility to customize the system to your needs, allowing for additional features such as external printers or wireless transmission

The system is type approved according to EU directive 2009/23/EC and meets the requirements for accuracy class III and IIII, as well as the accuracy demands of the global weight equipment regulation OIML class III and IIII. With a weighing capacity of maximum 40 tonnes the system can easily handle a fully loaded container, still having a high weighing accuracy.
*SOLAS stands for "Safety of Life at Sea" and is an international treaty that requires containers to be weighed by a certified system before leaving port. The treaty has been valid since the 1st of July 2016 and was set up to increase the safety of transporting containers at sea . The specific requirements is set up by each country individually.
Back to all news