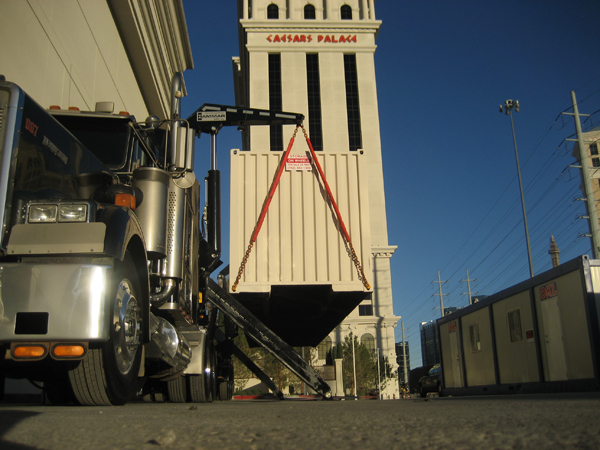 02 Nov - 11
NPSA Show in Las Vegas
In October Hammar USA participated in the Annual NPSA Trade Show in Las Vegas. This year we teamed up with our client, Park Johnstead from Containerlifters, Portland, OR.

Together with HAMMAR Lift's Vice President, Alexander Corméry, and Production Manager, Arturo Hernandez, we demonstrated his HAMMAR 195 C model, and its capacity to lift two 20′ containers at the same time.

It was four rewarding days which gave us the opportunity to meet both existing and potential clients. HAMMAR Lift's presence showed everyone we are the Number One Sideloader manufacturer on the North American market. We would like to thank all visitors and organizers for a great event.