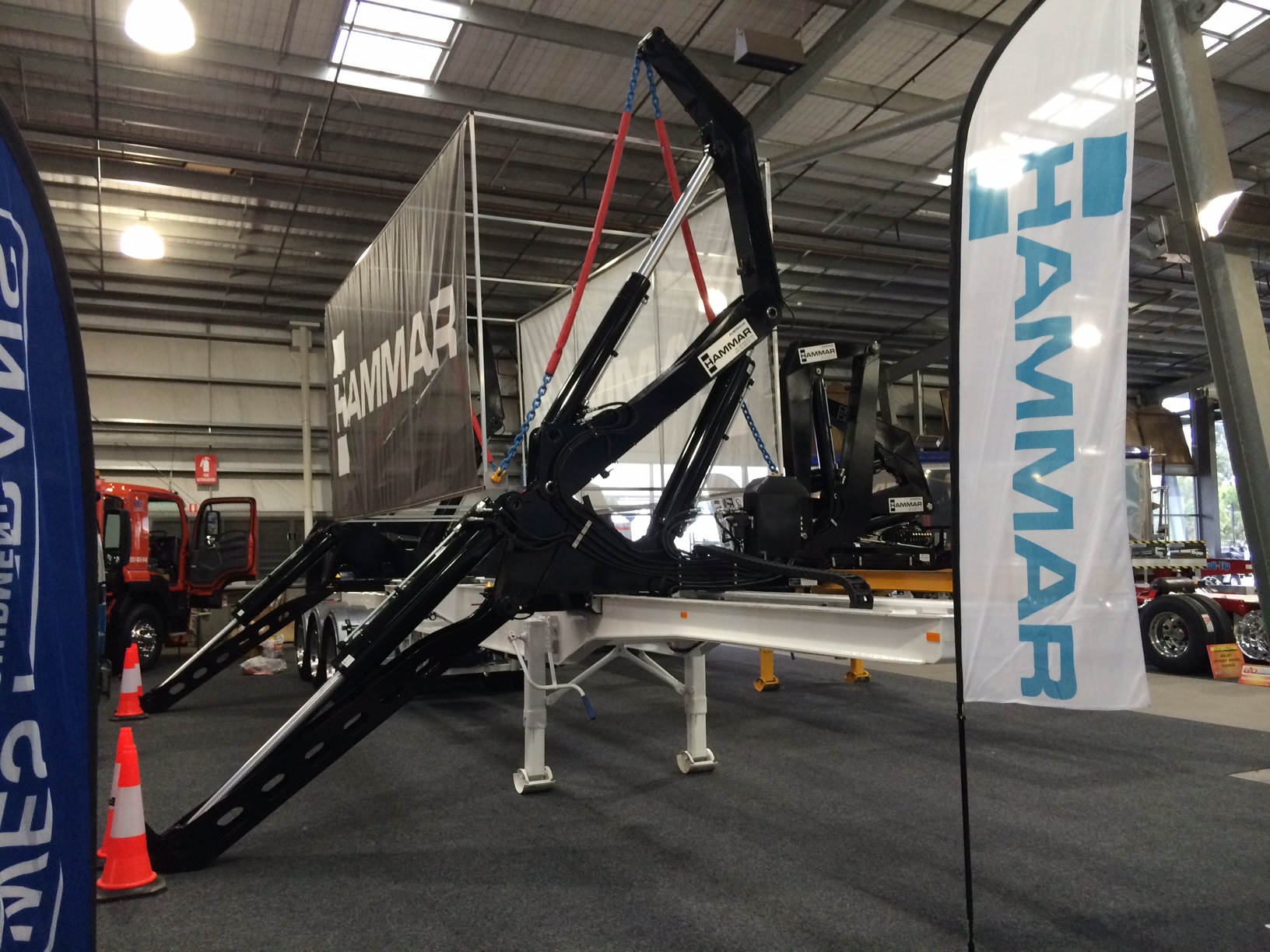 05 Aug - 14
International Truck, Trailer & Equipment Show 2014
-Hammar Australia Exhibits Lowest Tare Sideloader with updated lifting capacity, 36 tonnes SWL is as of now standard for the HAMMAR 160 programme

The Hammar 160 S sideloader can proudly trace its ancestry back to 1974 and the original Hammar SL30. Not a totally new design by any measure but certainly improved and brought into modern context and and increased lifting capacity 36 tonnes SWL.

Described by the manufacturer as "almost indestructible", the original prototype SL 30S is still in service today in Sweden. "The 160S really is the perfect machine for ground-to-ground handling.

In the market for an additional couple of sideloaders, Scott Wettenhall (Wettenhall Logistics, Dandenong VIC) was only too happy to order two of the 160 S units, ahead of the model's official launch during the truck show.
According to Wettenhall, a Hammar customer going back to 2004, "we wanted a low tare weight to provide us with the capability to carry more container tonnage, so we went for the HAMMAR 160 S. The low weight made it a winner. The simplicity of the machine's design and operation, fast cycle time (3.5 minutes) and being based on the proven technology we are familiar with was just icing on the cake."

In Australia, the company currently accounts for more than 50 percent of the market, and the 160S is set to increase that share further.

Hammar Maskin AB have delivered sideloaders to 111 countries and is the global benchmark for sideloaders.