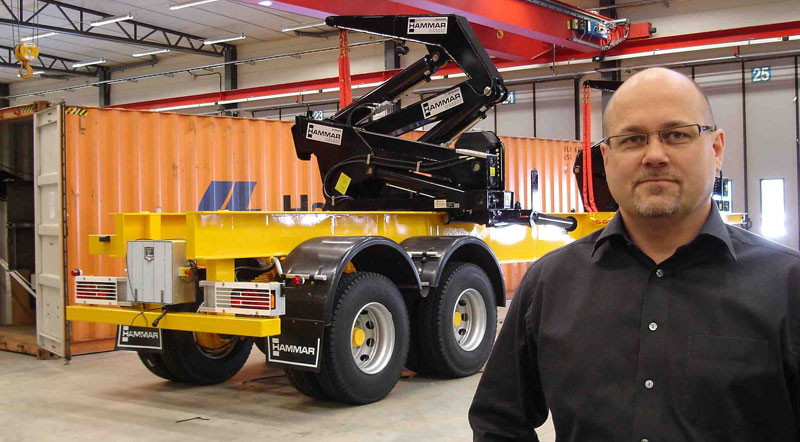 24 Mar - 10
Hammar wins infringement case against Steelbro
New Zealand's Court of Appeal in Christchurch has judged Steelbro guilty of infringement on HAMMAR's patent on a new sideloader stabiliser leg design.

"The unanimous decision of the court upholds the patent, that Mr Hammar took out on his development of the new stabiliser legs introduced on our Hammar 195 sideloader in 1998," says Fred Sandberg, Managing Director of Hammar New Zealand

The key to the success of the HAMMAR™ 195 sideloader is, that the stabiliser leg is folded in a negative inclination beyond the horizontal position, which saves space. In 2004 Steelbro introduced its SB361 and 401 sidelifters, using the same design as Hammar's patent. HAMMAR took Steelbro to the High Court in 2008 claiming, among other things, patent infringement. That verdict was appealed. The Appeal Court judges also unanimously dismissed a cross-appeal by Steelbro.