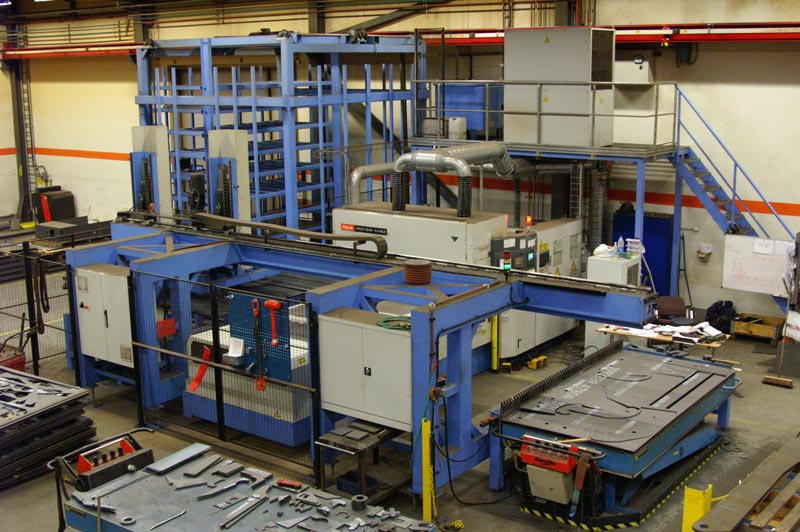 14 Apr - 09
Automatic laser cutter increases quality
Our new top of the line automatic laser cutter system has just come on stream. It is a 4 kW Mazak Space Gear 510 Mk II, connected to a steel sheet tower magazine and a loader, allowing the laser cutter to operate un-manned during night time. In fact, even the secluded production hall for it, is new.

With the possibility to tilt the laser head in a 53° angle, we now don't have to post chamfer weld surfaces in a second work stage, which saves us a lot of precious production time.

This 1 million Euro investment is now being used for cutting all steel plates and profiles for our Sideloaders. The laser beam is cutting with an extremely high precision, which increases the quality and conformity of both cranes and chassis.