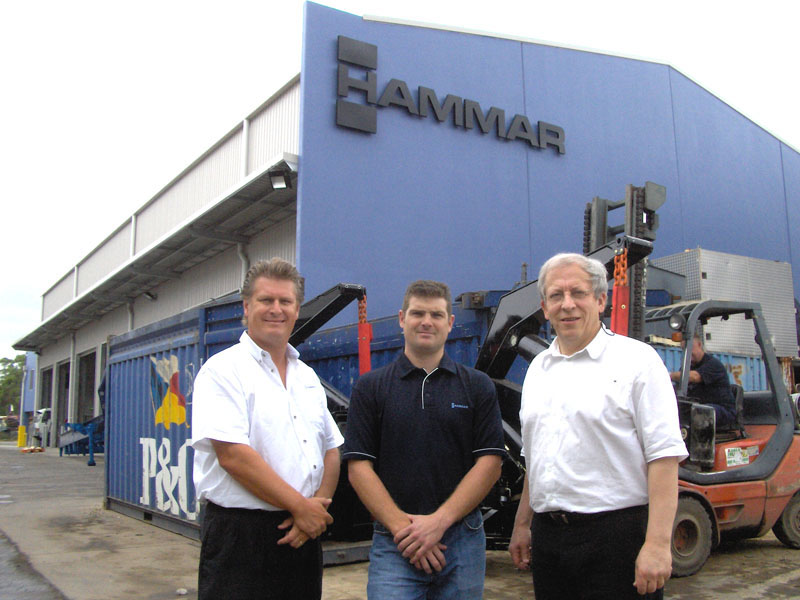 06 Sep - 06
Hammar Australia Expands
The increased demand for HAMMAR Equipment around Australia has given Hammar the incentive to invest in a new Service Centre in Brisbane and a new production building in Sydney.

"We will now be able to give our customers faster and more professional service where being close and always available to the customer is our focus" says Peter Levison, Managing Director for Hammar Australia.

Malcom Thompson will be responsible for the new Service Centre in Brisbane. Malcom has been in charge of the Hammar service from other rented premises since a few years already.

"With new facilities, right location and with more tradesmen skills we will make it as easy as possible for our customers. Probably it will not be just HAMMAR owners to take care of" says Malcom with a smile.

The new production building was only recently finished and the assembly phase of the Sideloader production could move into the new and modern facility, that also includes new offices.

The old production space is still being used, but now only for producing the chassis. – "There was simply not enough space and we had to extend to cope with the increasing production volumes of new HAMMARs. To separate the heavy production from the assembly was a natural solution" says Peter Levison, Managing Director for Hammar Australia.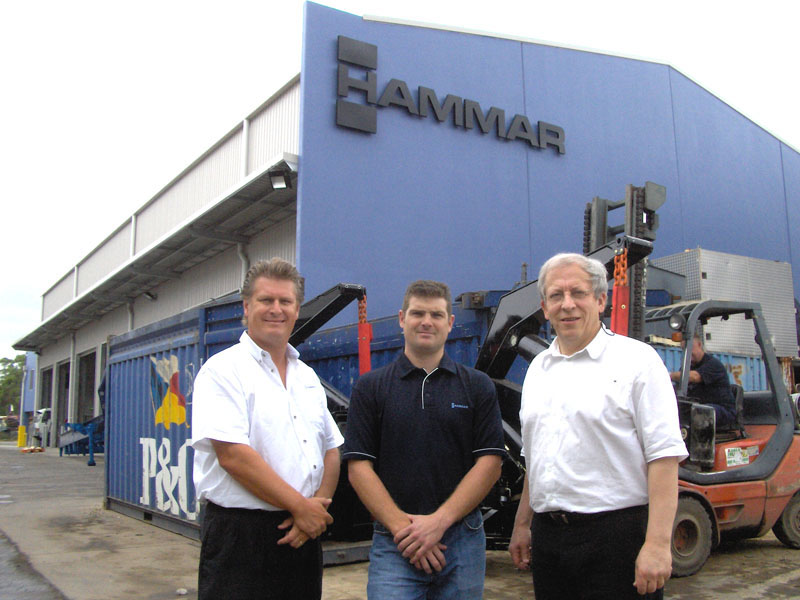 Together with Megan, Jim and a few others of Hammar's employees in Sydney, Peter could proudly show the result to Bengt-Olof Hammar, founder and owner of the Hammar Group, at one of his regular visits in Australia.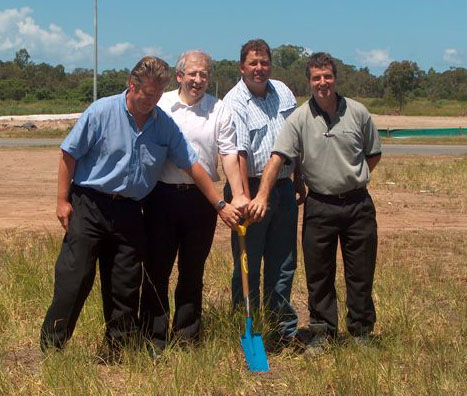 Back to all news