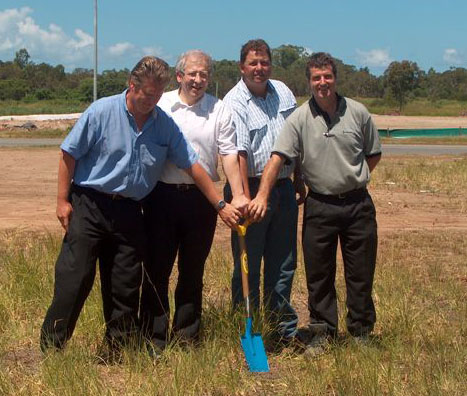 06 Sep - 06
Hammar Australia Expands
The increased demand for HAMMAR Equipment around Australia has given Hammar the incentive to invest in a new Service Centre in Brisbane, as a first step in a large investment plan.

"We will now be able to give our customers faster and more professional service where being close and always available to the customer is our focus" says Peter Levison, Managing Director for Hammar Australia.

Malcom Thompson will be responsible for the new Service Centre in Brisbane. Malcom has been in charge of the Hammar service from other rented premises since a few years already.

"With new facilities, right location and with more tradesmen skills we will make it as easy as possible for our customers. Probably it will not be just HAMMAR owners to take care of" says Malcom with a smile.

Bengt-Olof Hammar, founder and owner of the Hammar Group, was also present at the official construction start in August 2006.