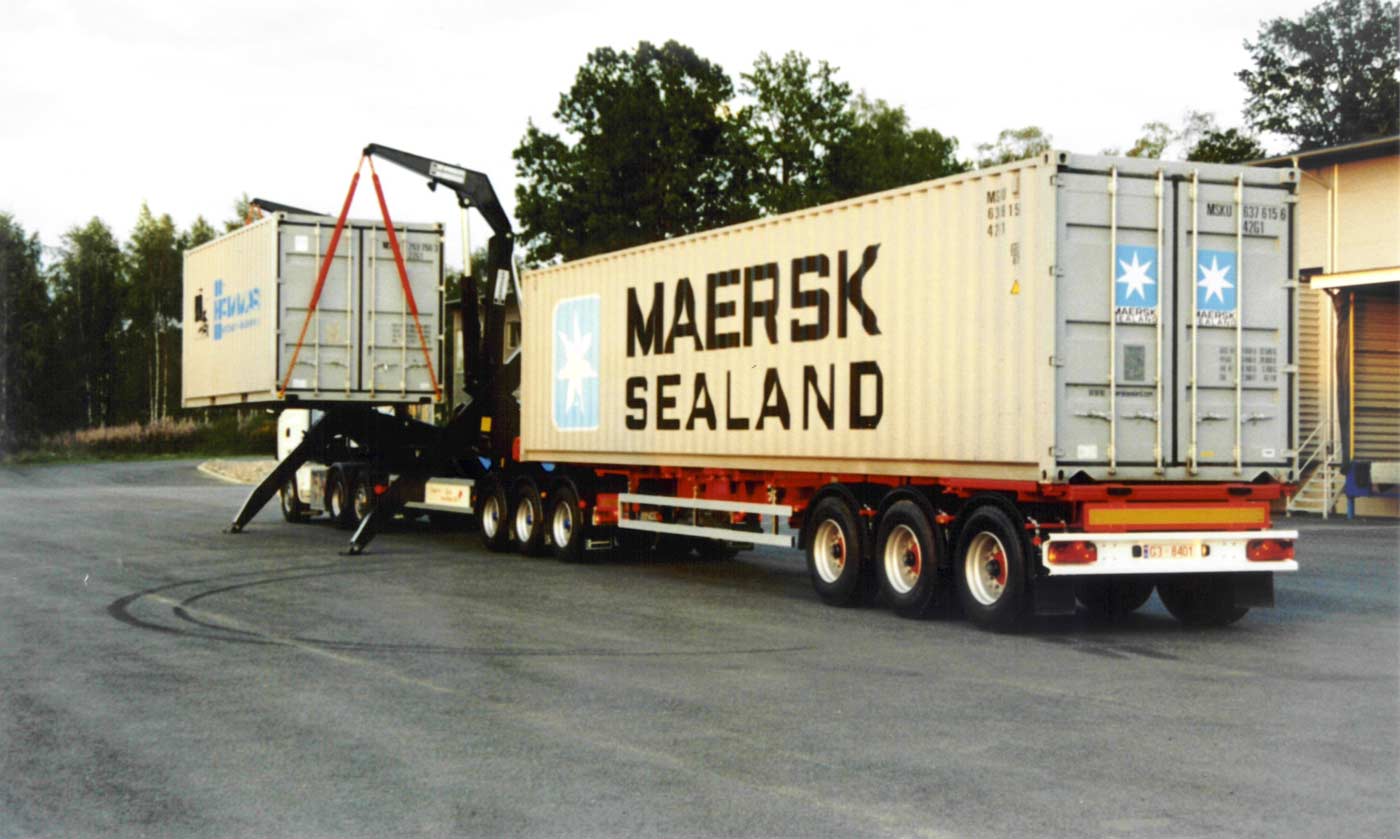 15 Oct - 04
Hammar launching "Hammar Double"
We are proud to again show the trucking industry that Hammar leads the development of sideloaders.

The latest option available we call "Hammar Double". With a turntable mounted in the back of the Hammar you can bring another semitrailer along in a B-Train combination. The Hammar can carry 20′-40′ containers. Disc brakes, EBS with roll stability system RSS, low profile tyres and axle pressure gage is standard. Parallel sliding to get the right load distribution in the combination is also standard.