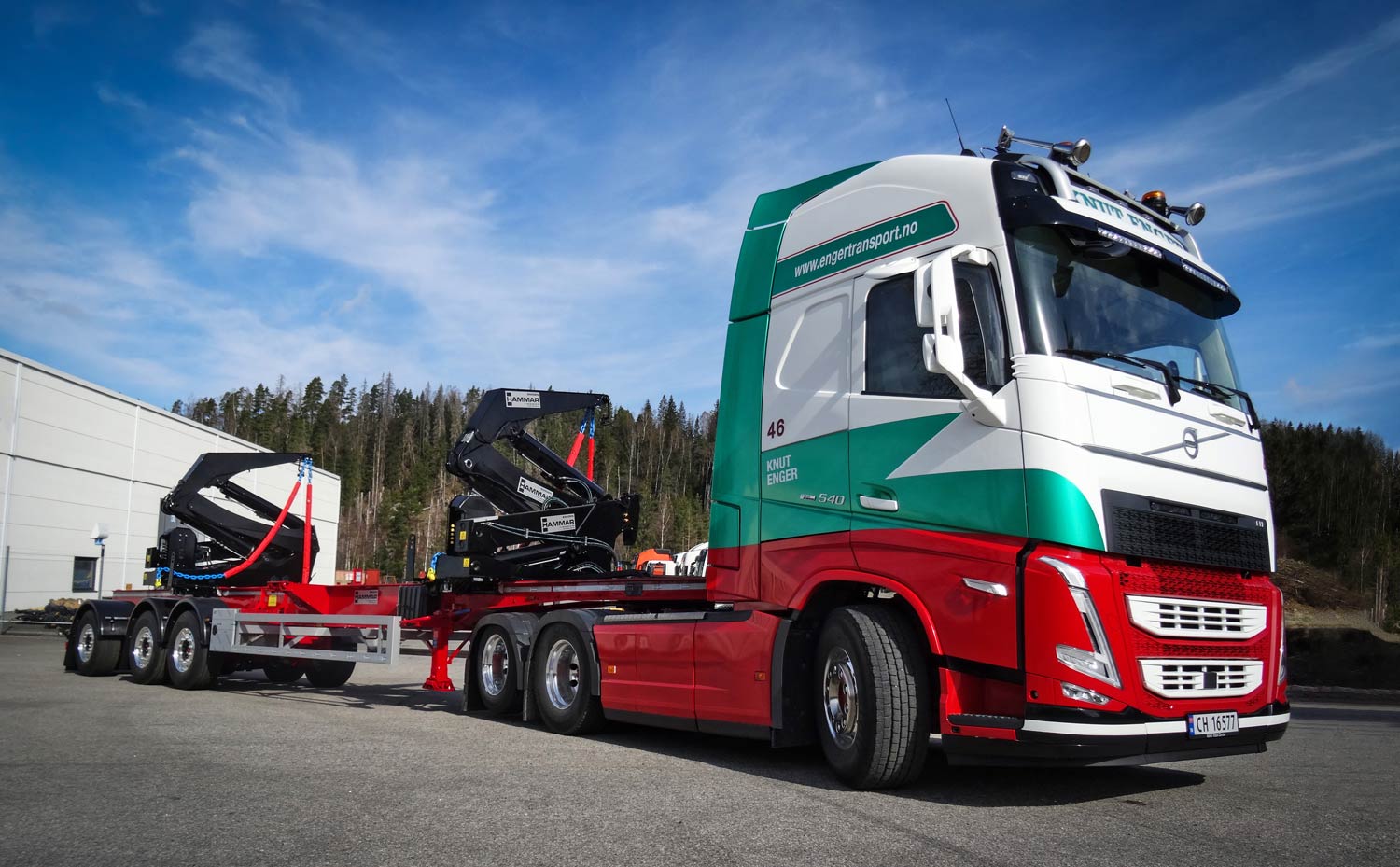 17 May - 22
70th Sideloader, 45 years as a customer
One of our longest standing customers, Enger Transport in Norway, recently received their 70th Sideloader from Hammar. It's been 45 years since they bought their first Hammar in 1977! We're proud to have Enger Transport as a loyal customer for so many years.

Enger Transport was founded in 1971, and is today one of the largest Sideloader operators in the world with a fleet of more than 40 Sideloaders. This year Hammar has supplied three new Sideloaders to Enger Transport so far, with the third making it a total of 70 new Sideloaders delivered over 45 years.

The three new units are two Hammar 160 S, and one Hammar 195 S, models built for a low tare weight. The models are equipped with 20'-40' capacity and 36 tonnes Safe Working Load (SWL), with tare weights of 7830 kg for the 160 models and 8790 kg for the 195 model.

Two more units are in production and will be delivered soon. One more light-weight Hammar 160 S and a top-of-the-line Hammar 195 HC, equipped with a 10'-45' telescopic chassis & crane extensions!